Cochrane's first virtual Colloquium is happening 2-6 December, 2019. Cochrane's Colloquium is an annual, global health event based on promoting the most prestigious evidence in the world and where hundreds of international researchers, opinion leaders, health experts and patients join together for open, scientific debate promoting the use of evidence in health. Through activities and presentations, we will be exploring this year's theme of "Embracing diversity".
Meet our content creator volunteers who will be helping to share the work of Cochrane and our virtual #CochraneSantiago materials and discussion to their social media followers. They will be sharing content in 6 different languages (English, French, Portuguese, Russian, Sinhalese, and Spanish) and across all your favorite social media platforms.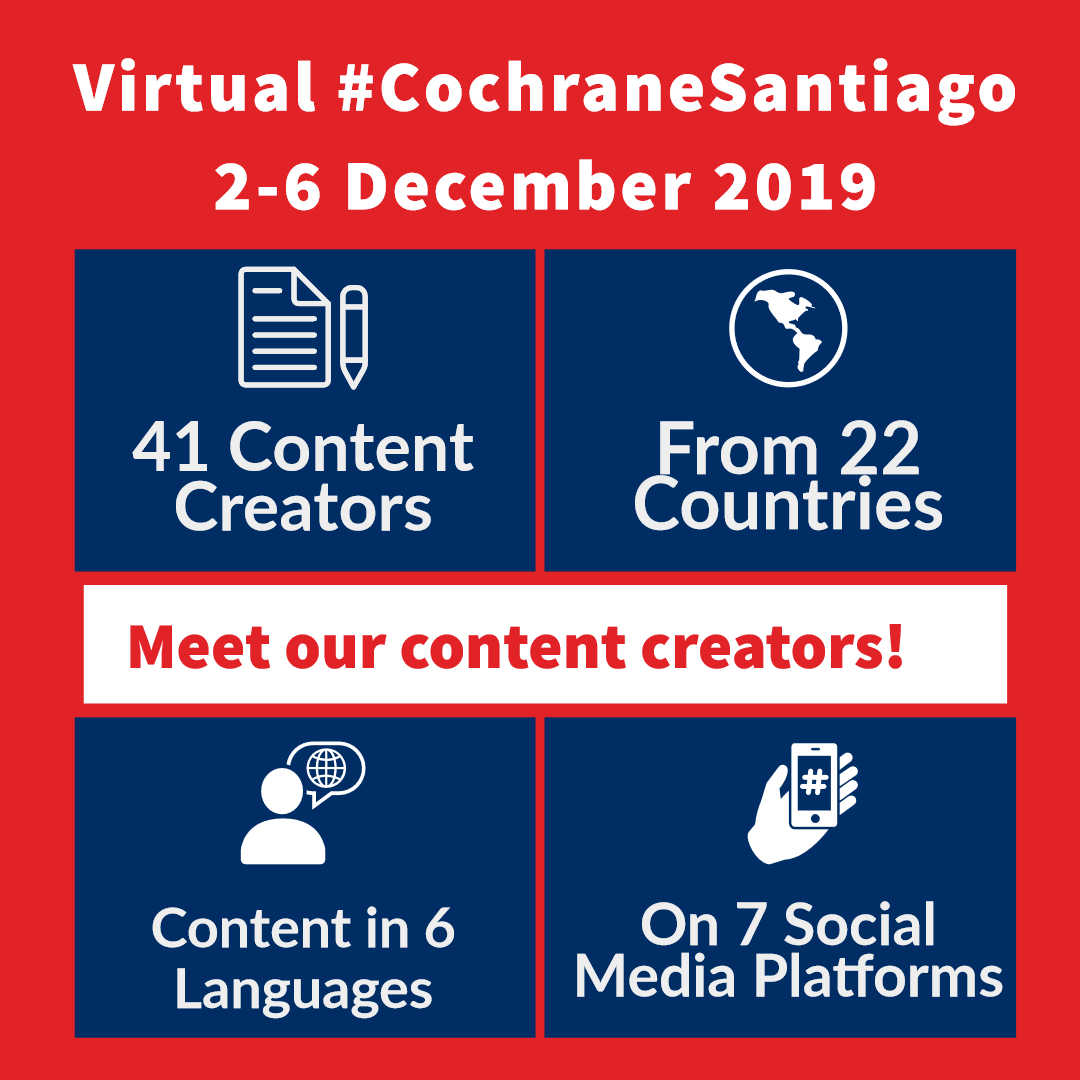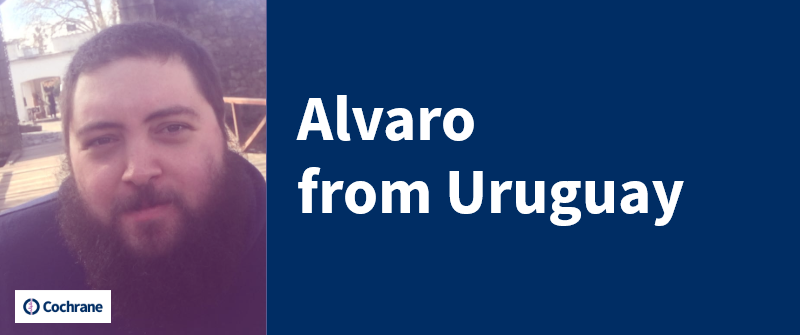 Alvaro Dendi
Languages: Spanish
Twitter: @alvarodendi
"I am a  Neonatologist, currently teaching Medical Students in Uruguay.  I feel that it is important for  information to be evidence based to ensure quality in our decision making process .I enjoy sharing medical information on Twitter to help increase awareness and better our knowledge in medical science."
Juan Victor Ariel Franco
Languages: English, French, and Spanish
Twitter: @juan_francomd
Instagram: @jva_franco
"I am a family physician, Associate Professor and Director of the Cochrane Associate Centre - Instituto Universitario Hospital Italiano and Contact Editor for Cochrane Urology. I am interested in compared effectiveness research and patient-centered care, including shared decision making."

"Soy estudiante de Medicina del 6to año de Perú, que creo una cuenta de instagram con el unico fin de repasar los temas de medicina. El principal metodo que usamos para el repaso son las trivias y banqueo semanales para ir preparandonos para los examenes de preinternado, enam y residentado."